"I have gained insight into learners with difficulties. The practical exercises were eye openers! Thank you" (teacher) Experiencing the Child with Learning Difficulties-  Jan 2019
"Very insightful. After 31 years in teaching, I learnt so much in this 2 hour session."(teacher) Experiencing the Child with Learning Difficulties-  Jan 2019
"This will change the way I go forward in teaching. All teachers should experience this feeling."(teacher) Experiencing the Child with Learning Difficulties-  Jan 2019
"I definitely have a better understanding of the daily challenge a child with dyslexia faces, how hard it is to make sense of what they read – or attempt to read – and how difficult it might be to write.I feel like my eyes have finally opened." Anel : Participant in workshop "Experiencing the Child with Learning Difficulties" Jhb 08.2018
"The treatment has impacted Nekylan greatly. He is doing very well in his tests and understands more now than before doing Cellfield. Cellfield has changed his life, he is much more confident and not so nervous when writing his tests. All of his grades have picked up and his attitude toward his tests has changed. A brilliant programme"
"The Inferential Reading Workshop was very beneficial to our Grade 7 pupils.  The content was relevant and relatable.  The information was conveyed in a lively manner and was well-paced.  The pupils responded well to the course content and enjoyed the variation of activities.  Thank you to Angela for engaging so positively with our pupils and for creating a spring board from which they can further grow and develop their skills.  The workshop was a wonderful initiative to introduce inferential reading and I am confident that our pupils will interact more holistically with subject content in the future."
Kelley Bloemink, Head of Academic Support, Cornwall Hill College.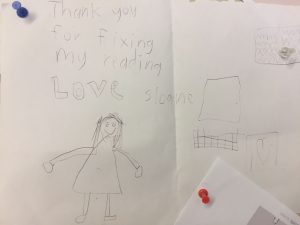 "Since doing Cellfield, Cian's confidence has improved dramatically. He will attempt unfamiliar and long words now, whereas previously he would just give up. He is interacting with the text that surrounds us in our daily lives which is exciting to experience.
I am so impressed with his improvement, he is like a different child. He has gone up four levels in readers since returning to school this term and I am no longer dreading the onset of exams next year. "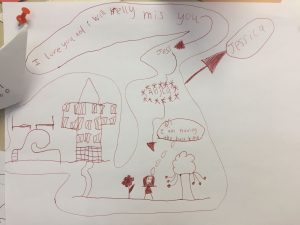 "Paige's confidence has grown tremendously. The anxiety of reading aloud to her classmates has been replaced by quiet self-assurance. She has a new found love of books and is excitedly finding the world of reading a fascinating and entertaining place. She actually asks to complete her reading homework first now!
I have been singing your praises to many other moms who are struggling with similar issues. I know that they will enjoy good results under your guidance. We are so grateful to you – it's really scary to see your child's whole school career in the balance – finding the solution was fantastic and the changes were almost instant, we progressed 2 years in 2 weeks! All this and it was fun too! What more can a 9 year old ask for?"